Gala Team Members

They say it takes a village and that is #FACTS!

To bring the We Are Sāmoa Gala mission to life the Grey siblings came together to unite their unique superpowers and brought in some of their friends and their superpowers to make for one pretty dynamic team.
Anamativa Niumata Grey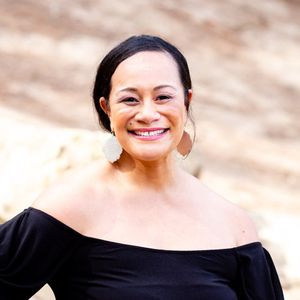 Superpower:
When under extreme pressure, Ana's only "tell" that she's feeling the pressure is the thin line of sweat that appears just above her upper lip. Otherwise, you can't tell and she does the grace under pressure thing pretty alright. 

Something about the gala you're excited about:
That we are hosting a gala! I've been to a few galas as a guest for my workplace back in the day, but guys, WE are hosting the gala this time around, and that's pretty amazing! Being a part of the team that's bringing together an evening this massive is humbling, exciting, and nerve-wracking all at the same time! It's never easy signing up for something this big, but when the purpose is greater than you, it drives you to do more, to do better, to show up!
Taumata Grey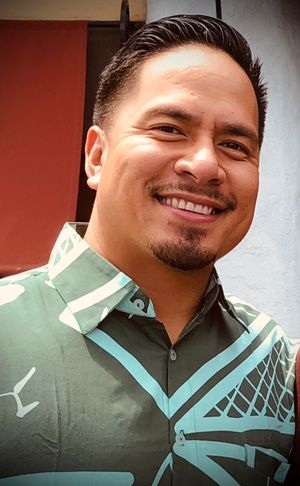 Superpower:
Mata is like a jukebox. He's a superhero jukebox. Ever since he was a kid, he showed just how vast his music knowledge was, b/c he'd just flip from jamming one song in one generation to another, then another, and then learn another one on the fly. He became known for that from a young age and is pretty much why he's the life of the party like his dad has always been. 
Something about the gala you're excited about: 
I grew up watching "Coming to America" with Eddie Murphy. I love getting dressed up. The We Are Samoa Gala is like Coming to America meets the South Pacific and I'm already custom-making my getup to show every one of you up that night, so you all better come dressed to the nines 
Sisavai'i Uiagalelei Grey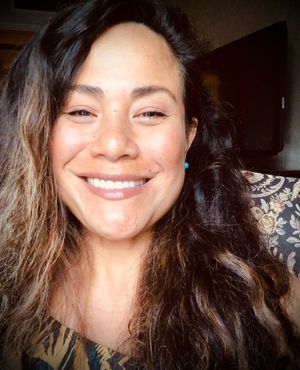 Superpower:
Sisa's superpower is eating a triple scoop ice cream cone on a hot summer's day without letting it melt. So it's speed. Speed is her superpower. 

Something about the gala you're excited about:
The excitement for me is seeing everyone come together to celebrate our dad. He's sacrificed so much. Both our parents. We honor them that evening with tears of joy and laughter.
Tinifuloa Grey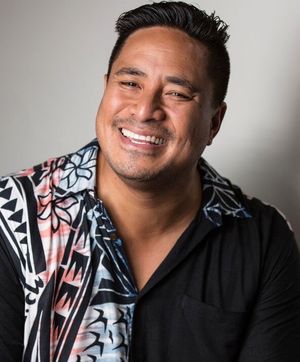 Superpower:
Tini's superpower is the ability to look like he's smiling, laughing, crying, and frowning all w/ the exact same expression (it's a very subtle change between emotions!). And that means he holds it down pretty solid. But we do love his subtle smiles and laughs more.

Something about the gala you're excited about:
Mata already stole my "Coming to America" idea, but to be clear, I am excited about that too! I'm also excited for the chance for the world to help us celebrate our dad that night. His story has inspired me for as long as I've known what his impact has been in the world, and I am blessed to work with my family to bring his story to our guests that evening.
Juliet Figarski


Superpower:
Julie's superpower is that even from all the way in Brisbane, Australia, she has this magical internal clock where she knows exactly when to call our dad to check up on him and just talk story with him. It's like she knows he needs a buddy to talk to about a certain something and she just gets him laughing from miles and miles away.

Something about the gala you're excited about:
I'm excited for the borders to open so that I can be there with my siblings to celebrate our dad. It's been too long since I've been with my family, and there is no better time to make it happen than for this special occasion.
Dr. Victor Thompson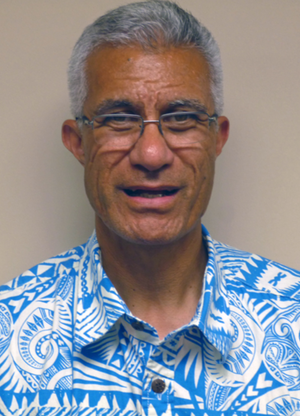 Superpower:
Dr. T's probably got one of the calmest dispositions that helps make everyone else in the room feel calm. He just exudes kindness and compassion, and those two combined make for the ultimate superpower!

Something about the gala you're excited about:
It's been awesome meeting the Greys and seeing the We Are Sāmoa Gala come to life. NPIEN is excited to be a part of this unique event and even more humbled that proceeds from the gala help us fund scholarships and programs that help our Pacific Islander high school and college students. I don't get out much these days, but for this event, I will!